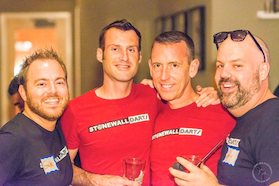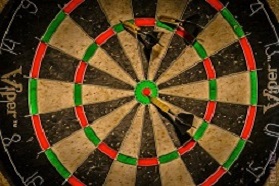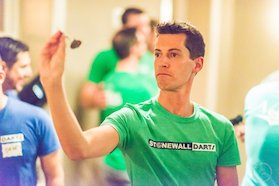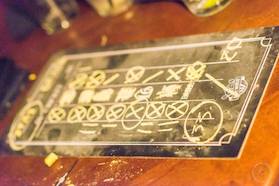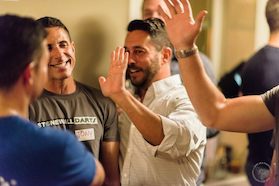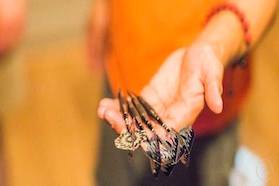 Want to play? Get in touch!
If you would like to join the league for upcoming seasons, please like us on Facebook or follow us on Twitter for the most up to date information. Feel free to also contact us at our email address below with any questions.
Email
Connect with us:
Stonewall Darts is an LGBTQ & Ally community-based, non-profit sports league that strives to raise funds for local non-profit organizations. Our league values each player for who they are and what they bring to the league's community. Each team competes on behalf of a charity of their choice.
Registration for our Winter 2015 season will be held the first week of December, with the season kicking off officially in early January. Stay tuned here and on Facebook and Twitter for up to date info!
Our League Enjoys:
8 Week Seasons + Playoffs
Mid-Season and End of Season Social Events
Equipment and Facilities Provided
Post-Game Activities